Google Launches New 'Inbox' App for Better Email Experience
by Chennaiwebs

Recently Google launched their new email app that was developed in years of making. The company comes with a new email experience named as Inbox.
The Gmail owner describes Inbox as "a completely different type of inbox that is designed to focus on what really matters a lot". The main aim of this app is to solve the challenges of abundance email that received in each day.
Key feature of Inbox app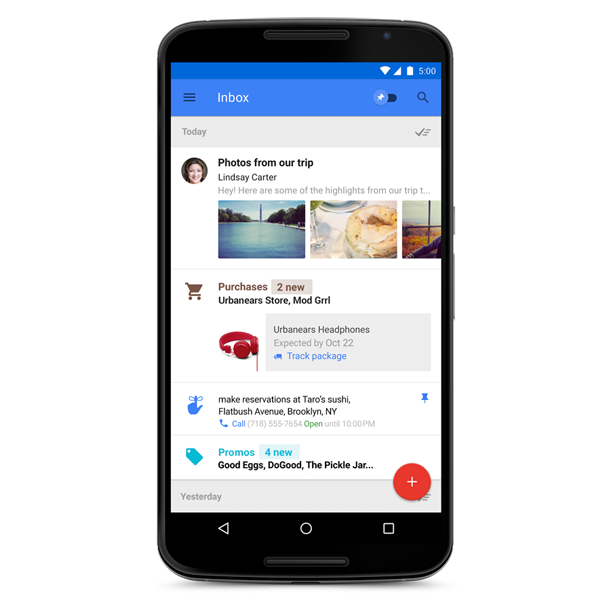 Bundles
Bundles will help you to stay organized or connected to make easier to deal similar type of mail together at single click. You can use custom filters for which type of email you'd like to have together. An example, Inbox can group all your bank receipts or purchase statements together, so that you can handle them very quickly and easily.
Highlights
Key information such as flight journey information, event information, documents and photos will be automatically highlighted in the Inbox.
Remainders, Snooze and Assists
You can add Remainder for anything you want to remember and assist feature will supply the required information related to the remainders.
For Example, if you add reminder about client's appointment in particular place, Inbox can assist you with required direction to go there.
Snooze feature helps to turn off notifications about emails and remainders with of simple push button. You can bring them back very easily.
How to Get Inbox
At this moment, Inbox is invite only; you have to wait for an invitation from your friends.
Or else you can directly request an invite by emailing inbox@google.com.
For more information about Inbox app you can view the below official launch video: